Corporate Uniformity
Experts in corporate uniformity projects
Sustainability
Total commitment to the environment and sustainability
Labor
ISO: 9001 certification, essential for the demanding world of work
Sport
Development of garments with maximum performance and comfort
Recomendamos usar el navegador Chrome para un correcto funcionamiento
National manufacturers since 1978
Are a family industry dedicated since 1978 to the design, manufacture and distribution of all kinds of School uniforms, work clothes and textile brand development projects.
We have a global production system, centralized in the same facilities, which allows us to have total flexibility, exhaustive quality control and very competitive delivery times, legitimized under the seal of quality ISO 9001: 2015. Find out more about us here.
They already trust Camacho Fabricación Textil
Discover the faces behind your textile project.
A team of passionate professionals from the textile sector await you, to develop together with you, the uniformity project or brand you need. Dedication, experience and innovation are the hallmarks that characterize the Camacho Fabricación Textil team. Do you want to meet us?
Rocio Virella
Warehouse management
Logistics
Rocio Elías Fuentes
Point Section
Antonio Felix Garcia
Computing
Programming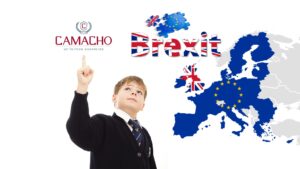 Blog
The departure of the United Kingdom from the European Union has dealt a severe blow to the economic and institutional relations between both parties, but also
See full article