With this donation our company joins the list of collaborating entities of Aprosca Ayamonte
From the safety and environment committee of Camacho We want to continue investigating how to recycle different waste generated by our company, looking for a new use for it and, if possible, an own benefit or reflected in some social action. One of the highest volume waste we generate is textiles. It is a material that is difficult to recycle and from the search for its exit, ideas and projects like this arise.
The project in question consists of manufacturing artisan rugs with residual fabric left over from our productions.
Camacho shred their residual tissue and donate it to the Association (APROSCA) so that it can manage the carpet manufacturing activity among its members, being able, once the product is finished, sell it and obtain financing for its activities.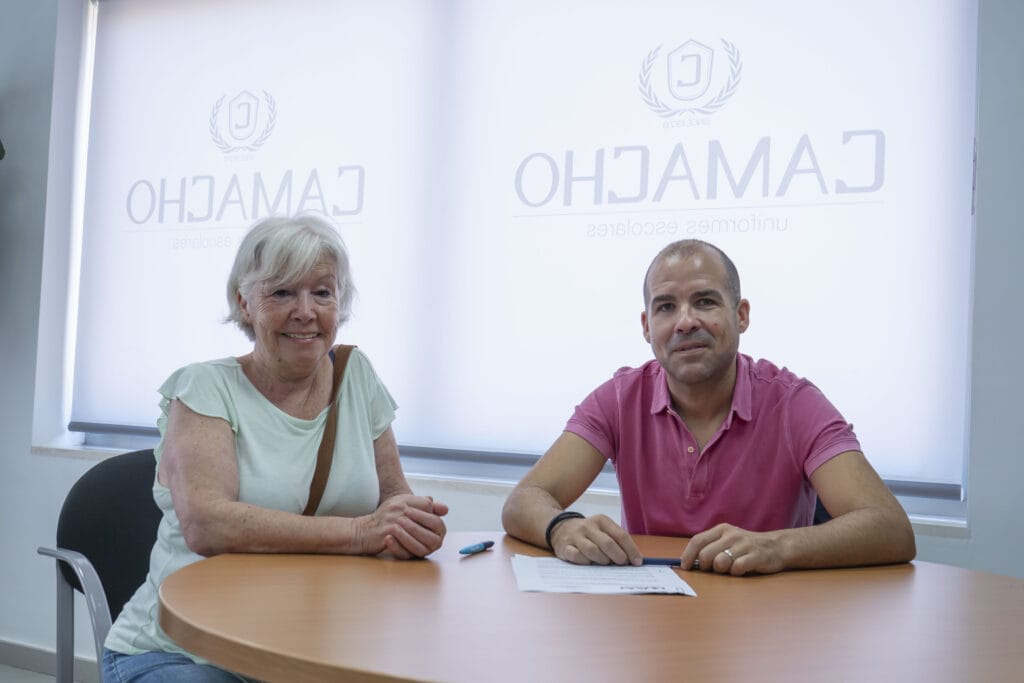 The president of the Rosa Cabalga Association, has been very grateful for the donation received by Camacho as it shows "Solidarity and generosity with our cause" comments. For his part, our CEO, Christian camacho, has taken advantage of the visit of representatives of the Association to show them the factory, thus highlighting the importance of our collaborators knowing "First hand and on your own" Camacho headquarters our manufacturing process for school and sports uniforms.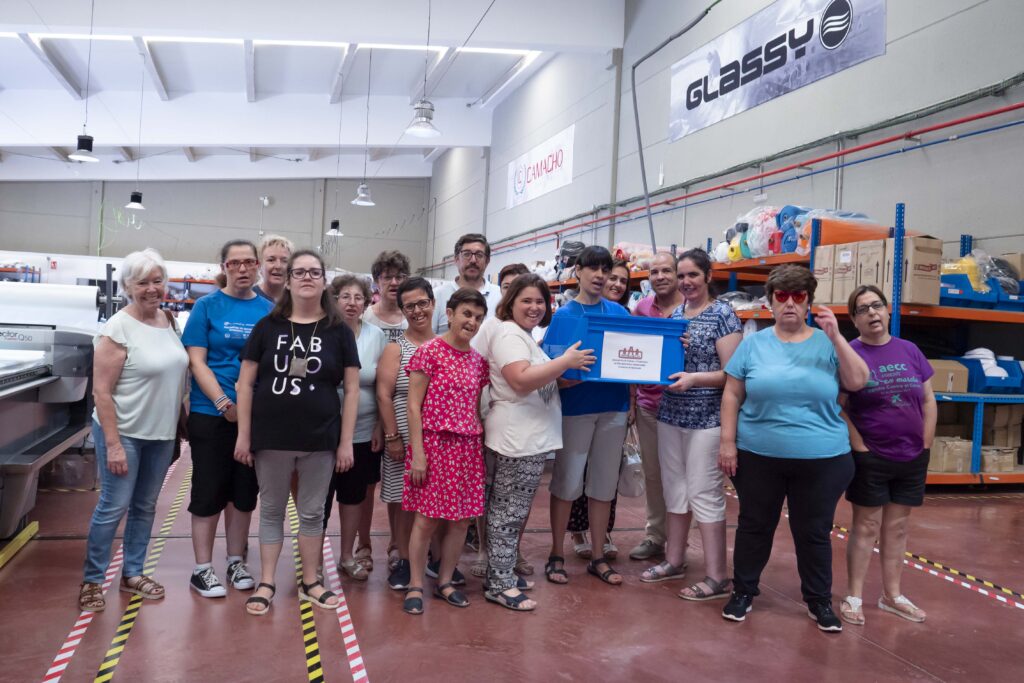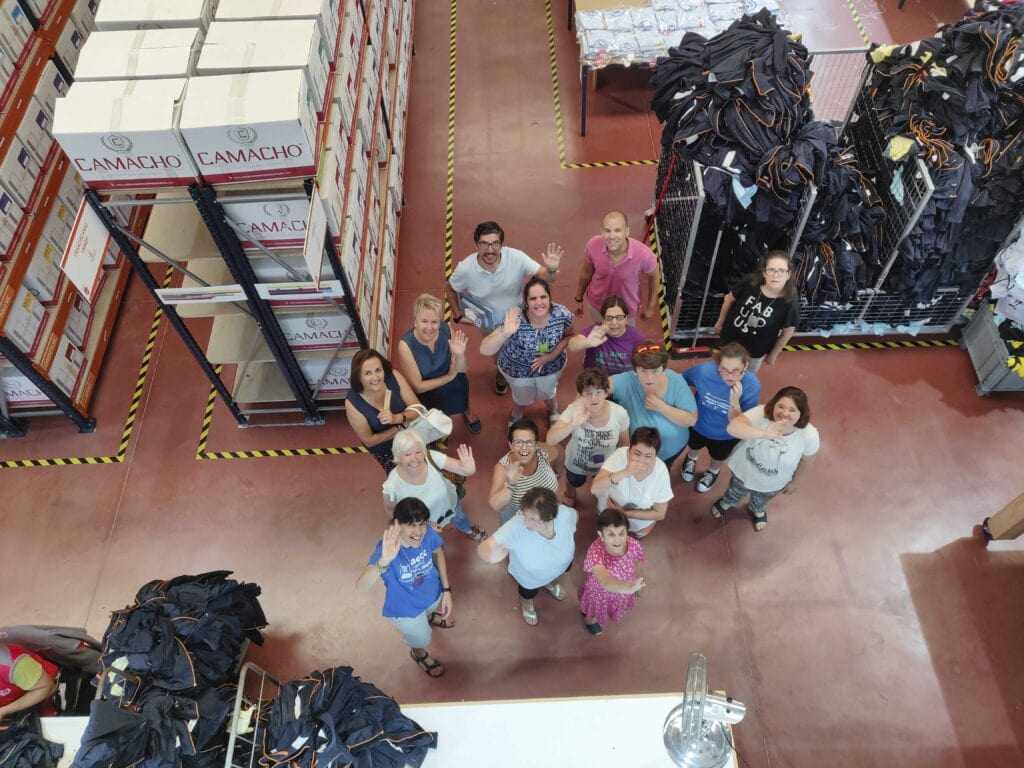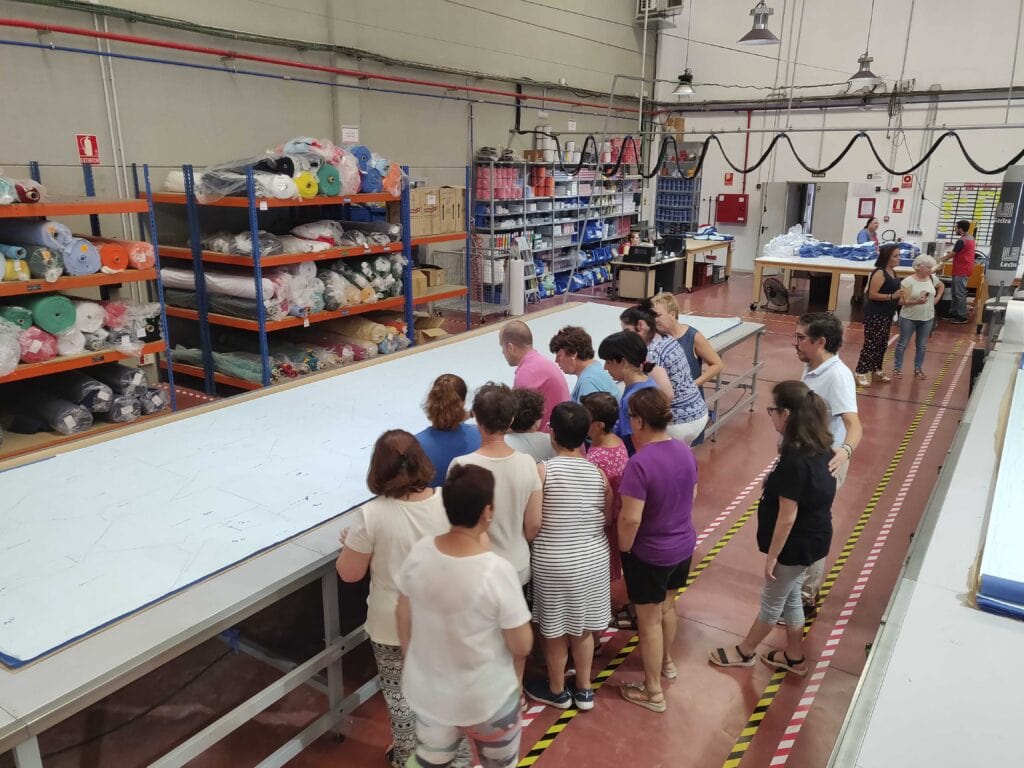 The carpet would be manufactured as follows:
1 The materials to be used are a plastic mesh with a 1 × 1 grid and strips of fabric of approximately 15x4cm.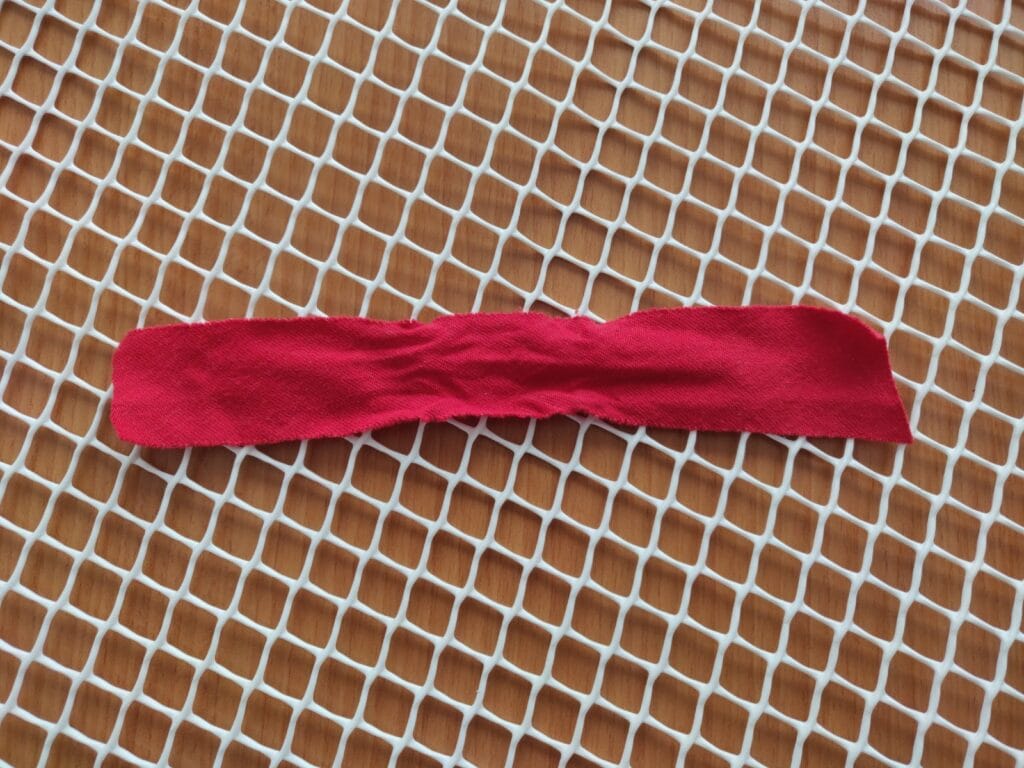 2 The fabric strip will be folded in half and the folded end will be inserted by a grid. Once this step is done, the other end will be passed through the next grid and the ends will be inserted through the loop. Once this is done, the rope will be pulled hard to securely attach the fabric strip to the plastic mesh. This process will be repeated until the plastic mesh is covered in its entirety and the carpet is finished.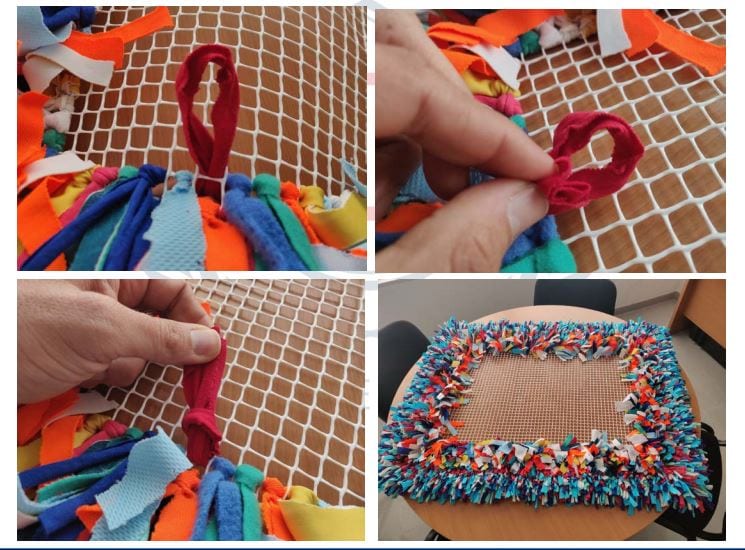 Through this agreement we will use residual tissue from our court to give it a second life and so that the members of the Association can make handmade rugs. This is an activity that they were already doing, but they had to buy the fabric, so now they will have significant savings in this activity and will be able to continue making these rugs to put on sale and thus help their self-financing..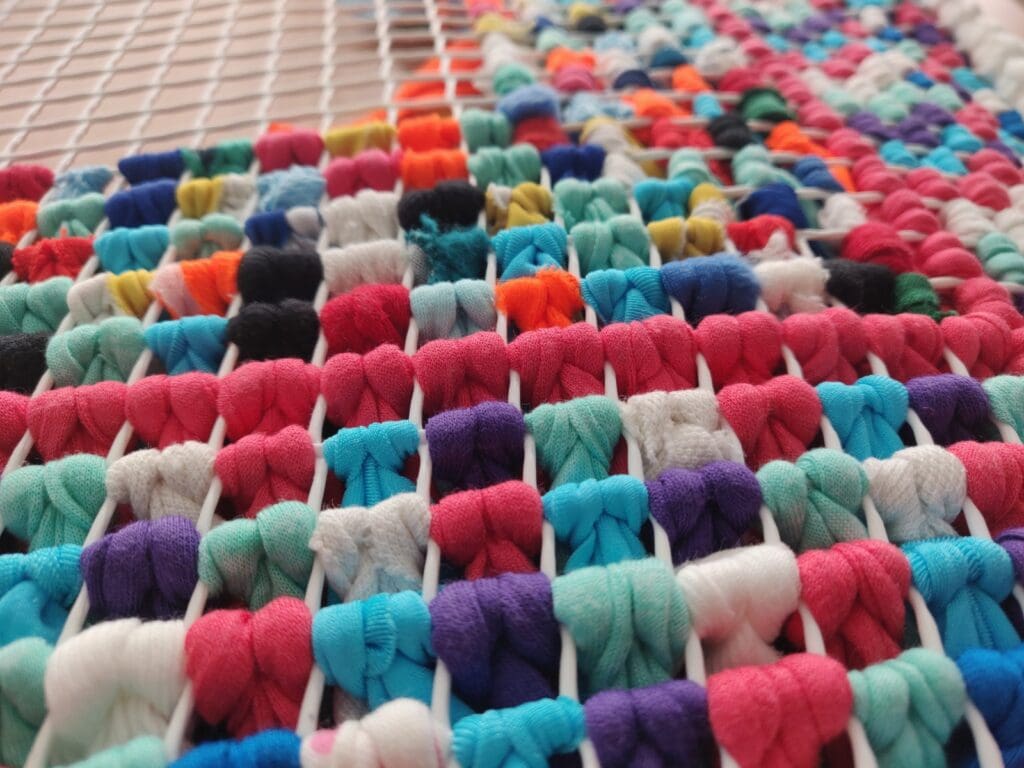 In addition to weaving, we will also give the sewing thread cones a second life, as the association members will turn them into bead displays.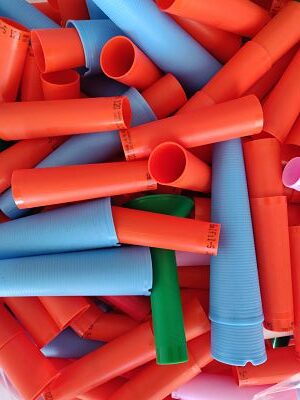 APROSCA It extends its scope of action to the entire region as well as to the rest of Andalusia. The purpose of this association is to offer development opportunities to people with disabilities, promoting people's autonomy and trying to sensitize society to the value of this group.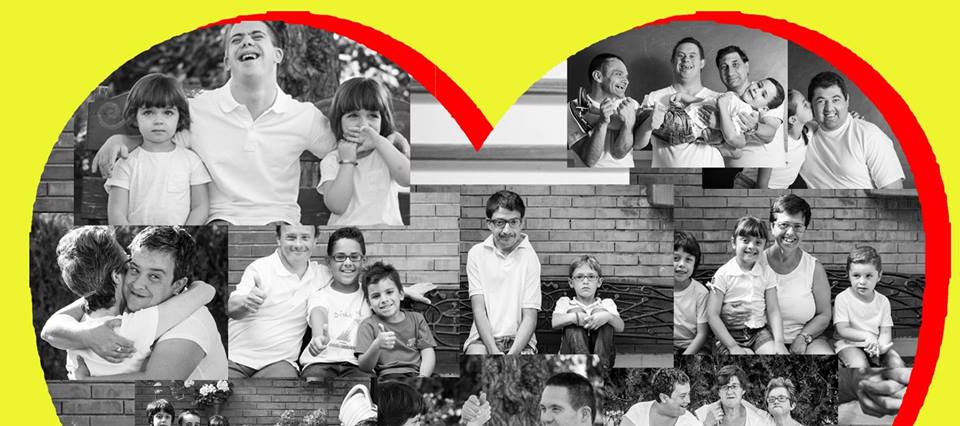 Soon we will be able to see this process better since we will make a video about the recycling and manufacture of these rugs. For more detailed information on our policy of Corporate Social Responsibility and other solidarity actions of Camacho, do not hesitate to contact us through the usual communication channels.