Going back to school can sometimes be a bit complicated… going back to routines, daily tasks, early rises…. However, in Camacho -school uniforms- we started the course with renewed energy and new expectations for the 2019-2020 school season. During these days in Camacho We are already concluding our most hectic time after preparing and delivering orders for school uniforms for Schools, School Groups, and Educational Foundations and Congregations throughout the national and international territory. More than 220,000 students from subsidized and private schools will wear our garments. New Educational Collectives have trusted in our manufacturing process and have joined our family. Don't miss the latest news and discover why more and more educational groups are choosing us.
If your school has a school uniform, you are in luck, you will have a lot of advantages during the course. Uniform students with Camacho is almost the cheapest game that parents have to assume at the beginning of the year; although thanks to the quality of our products many garments can withstand several years of use. Some 250,000 schoolchildren from all over Spain will wear the school uniforms manufactured by CAMACHO. Each client is a new challenge and their characteristics define the customization of their garments. We present you some of the new educational groups that have trusted Camacho this new season.
New customers
Pious Schools Province of Bethany (Piarists). This 2019-2020 academic year we welcome a new client, the Piarist Centers or Pious Schools of Bethany, a group for which we have started the commercial relationship by manufacturing a series of uniform garments destined to dress seven Schools of this Educational Foundation. In the photograph you can see the skirts of this Educational Collective in full production process. After being cut and embroidered, the Piarist skirts they move on to the next step, the tailoring.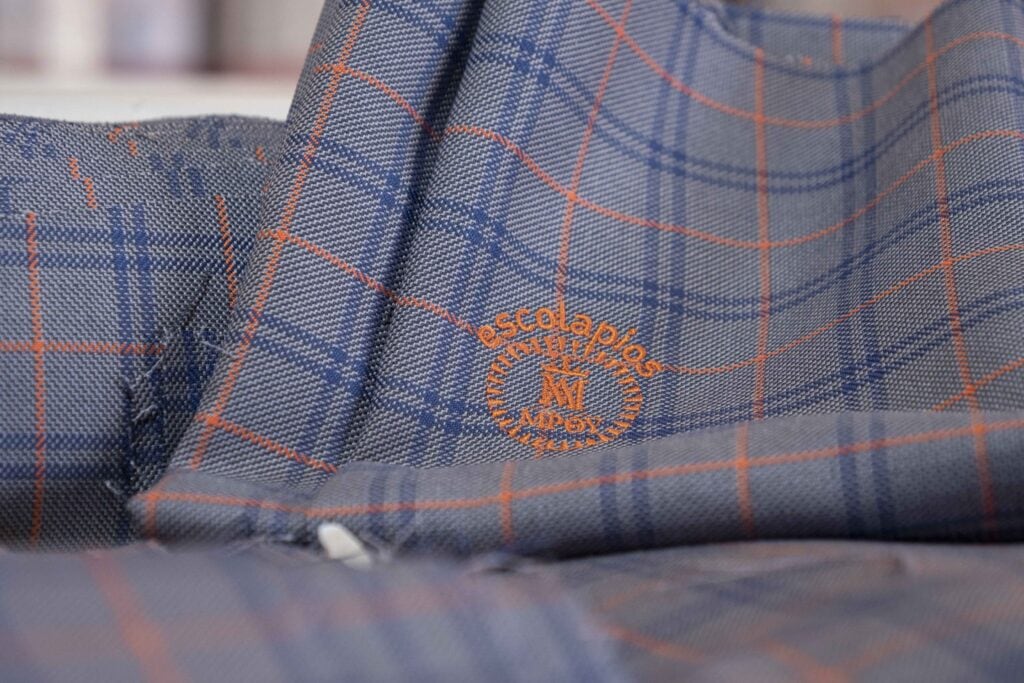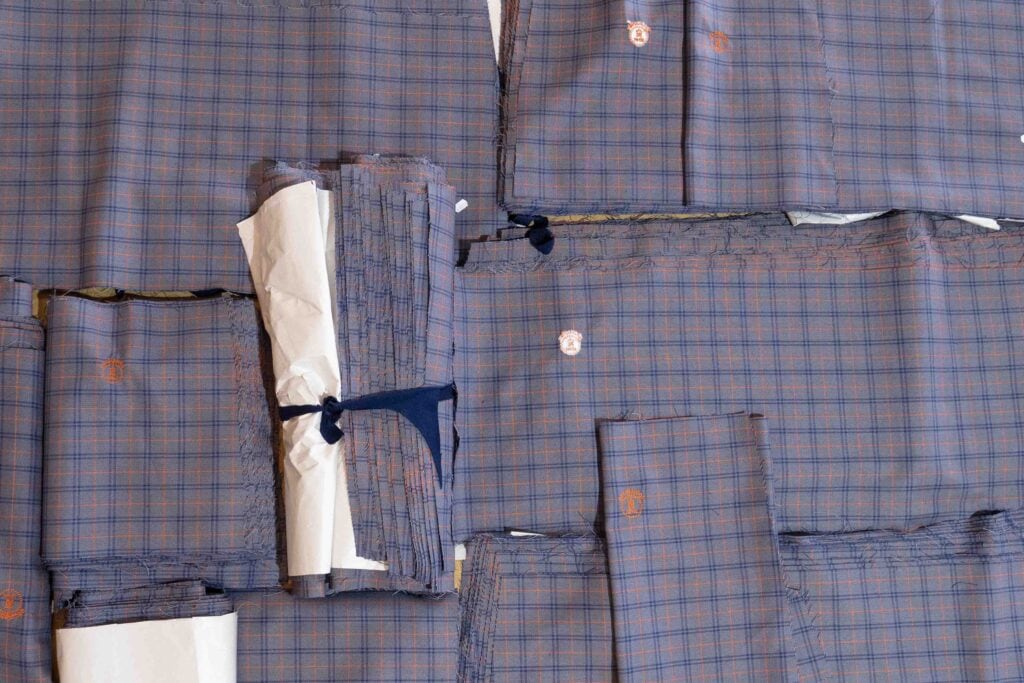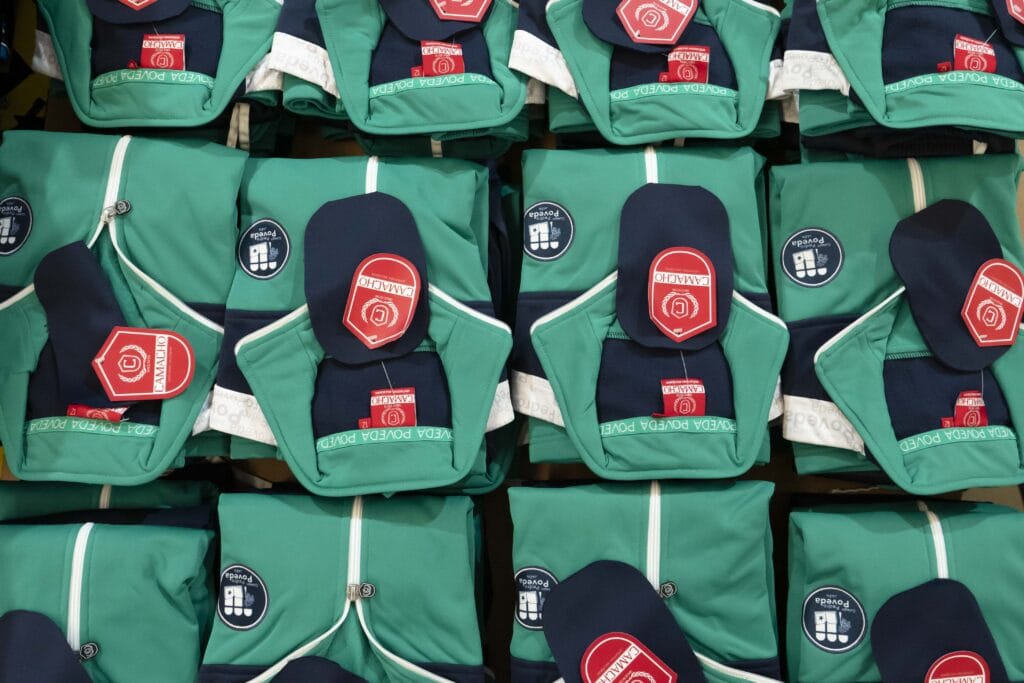 Teresianas Poveda Educational Institution. Another of the new clients that we have incorporated this year. For this Educational Institution we have created a series of very innovative clothes and school supplies in white, green and blue; in total consonance with the corporate colors of the Institution. The school uniform consists of a fun high-quality brushed fleece tracksuit for kindergarten students, matching a babi plus a sublimated backpack. The result has been spectacular!
For students from primary school we have created a resistant tracksuit, T-shirt and shorts for sports, fully personalized school polo shirts with exclusive designs and, as a novelty, this year we have begun to incorporate, as part of the school uniform, a personalized case with the name and logo of the College.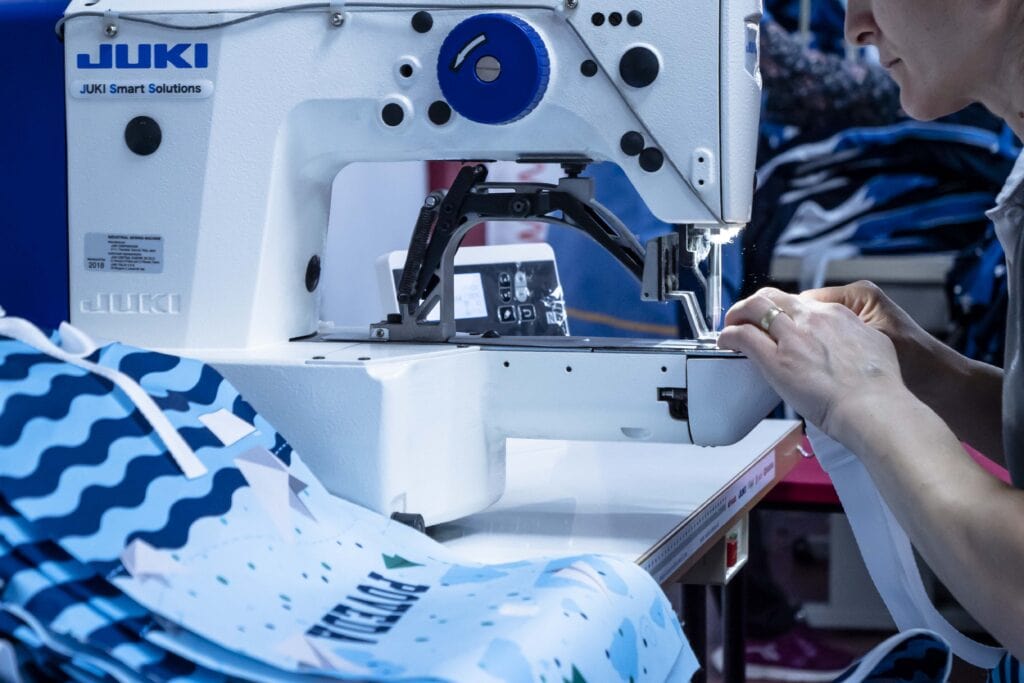 Colegio Sant Francés Guadassuar. This School, located in the Valencian Community, has chosen us as manufacturers of its new school uniform thanks to our good reputation in the school sector. For the choice of the new supplier of school uniforms, the Sant Francés School has valued the durability and proven resistance of the garments manufactured by Camacho, the design, the quality of the fabrics, all of them of national origin and with Oeko-Tex certification (free of chemical substances that could be harmful when they come into contact with the skin or mouth of the schoolchildren) and, above all, the service, with which we invest in order to meet the expectations of our customers.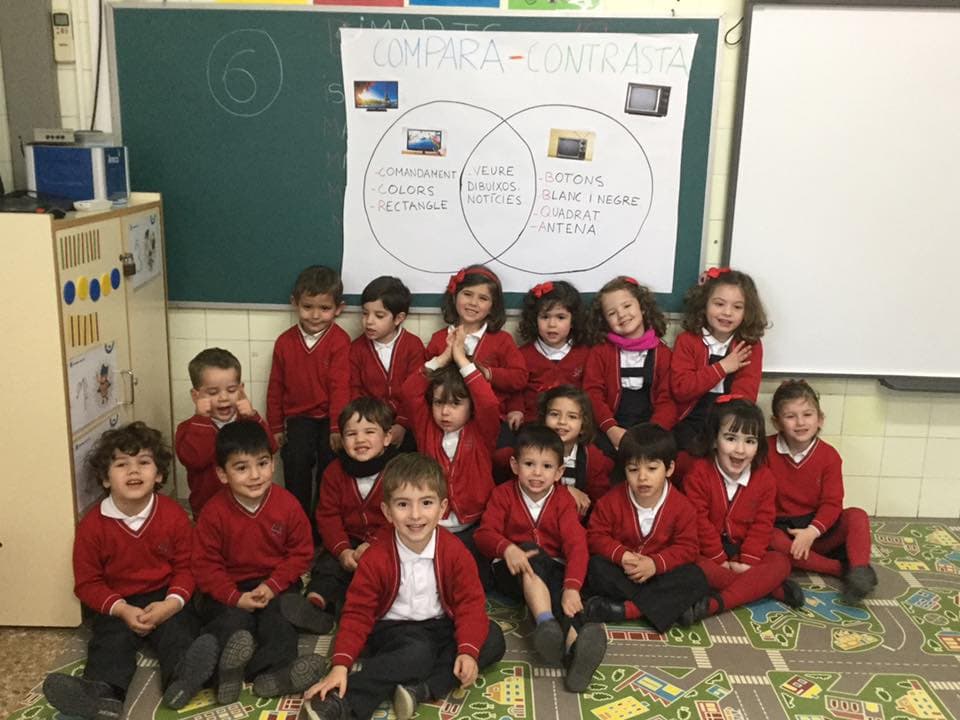 Santo Domingo Educational Foundation, FESD Schools.This foundation of Schools, belonging to the Dominicans, has been trusting Camacho since 2014 for the Official manufacture of all its academic uniformity: skirts, polo shirts, sweaters, cardigans, socks, shorts and long pants; with high degree of satisfaction. The novelty for this 2019-2020 academic year is that this educational group, which has Schools throughout Spain, most of them located in the northern half, has incorporated two new School Centers into its Foundation this year, this time, located in the autonomous community Andalusian. With these new additions, there are already twenty-five FESD Schools uniformed by Camacho.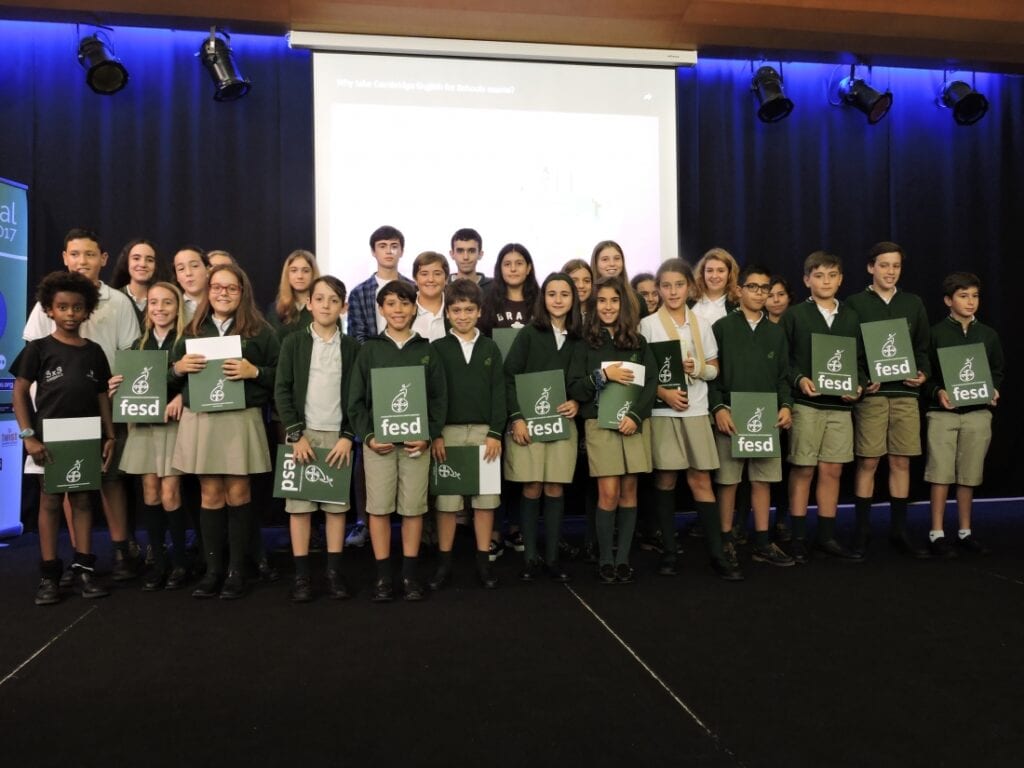 What's new?
Among the novelties, throughout this year we have developed strong cooperation ties with new clients. A well-known British firm, for which we are offering tailoring services, and a reputed brand of children's clothing, also dedicated to the school clothing sector, for whom we are manufacturing uniforms for students of various Foundations and Educational Congregations in Spain. It is possible that this course 2019 you will see a uniform manufactured by Camacho under another textile firm.
Our hope is to retain these new customers and soon become strategic partners of these internationally renowned textile companies.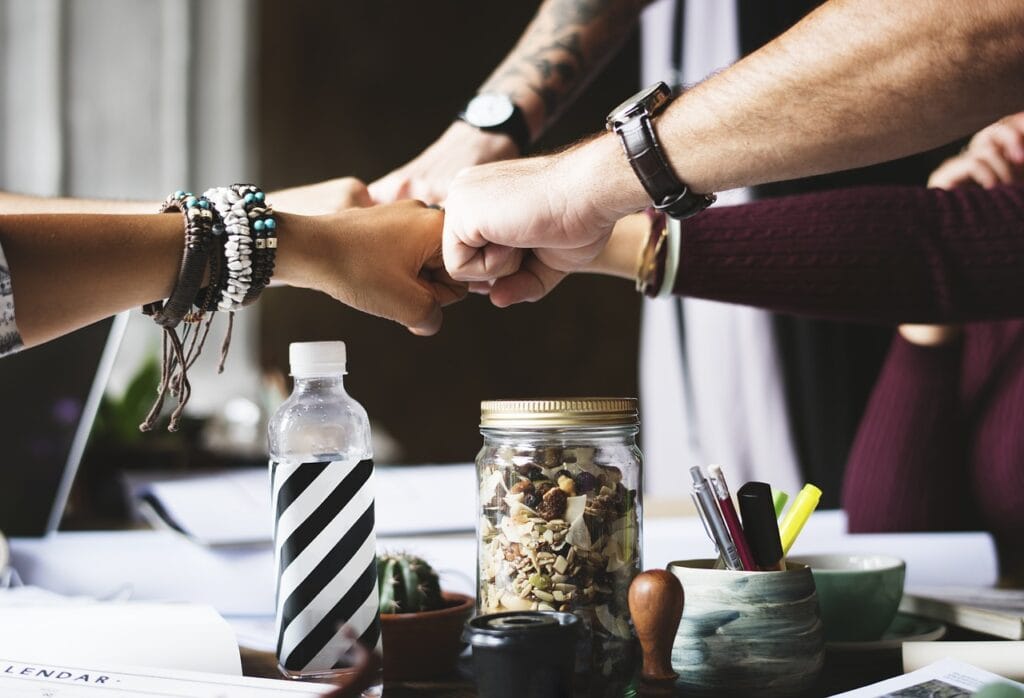 Another novelty of this course 2019-2020 is that all the uniformity that Camacho manufactured since 2015 for the Salesian Schools of Spain under the signature Winner, belonging to The English Court, will be sold this year in the same department stores but under the brand CAMACHO -school uniforms- as a seal of guarantee, quality and NATIONAL manufacturing.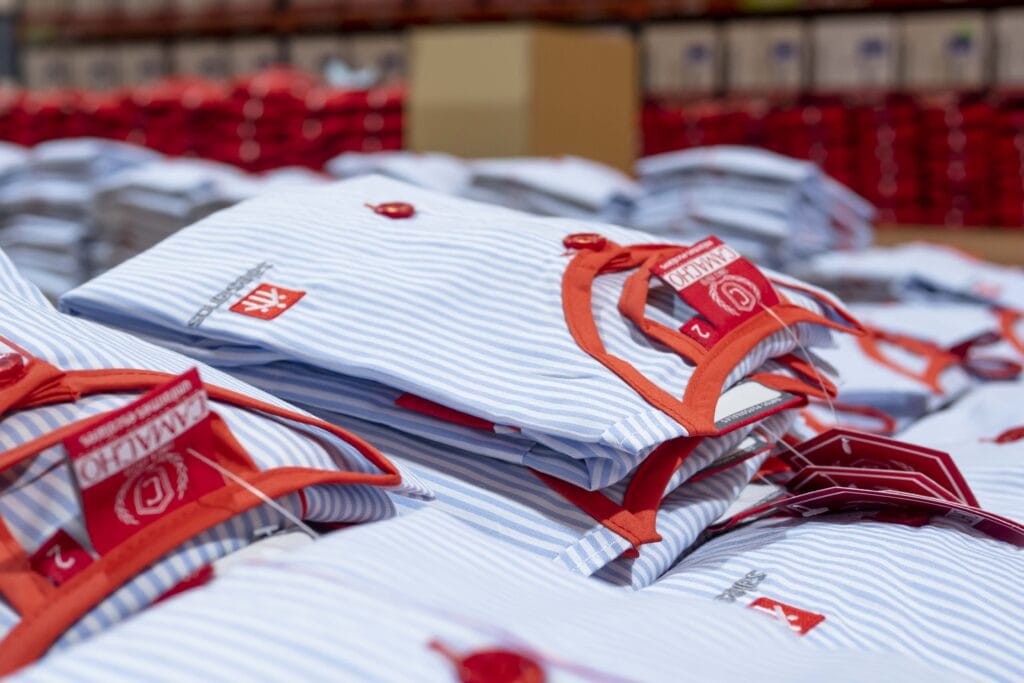 New products
This course, kindergarten students from Pedro Poveda, Grupo Zola de Educación, Escolapios or Salesianos schools will incorporate fun custom backpacks to their official uniform. In this way, Camacho succeeds in introducing new items to his line of products for school uniform, taking sublimation techniques to extremes. As we have already advanced in previous posts, sublimation allows us to give creative freedom to the design, being able to have unlimited colors. This technique also allows us to produce original kits for the different sports disciplines in schools, totally original, personalized 100%s, very different from those in the catalog or collection, as well as shortening and speeding up production times.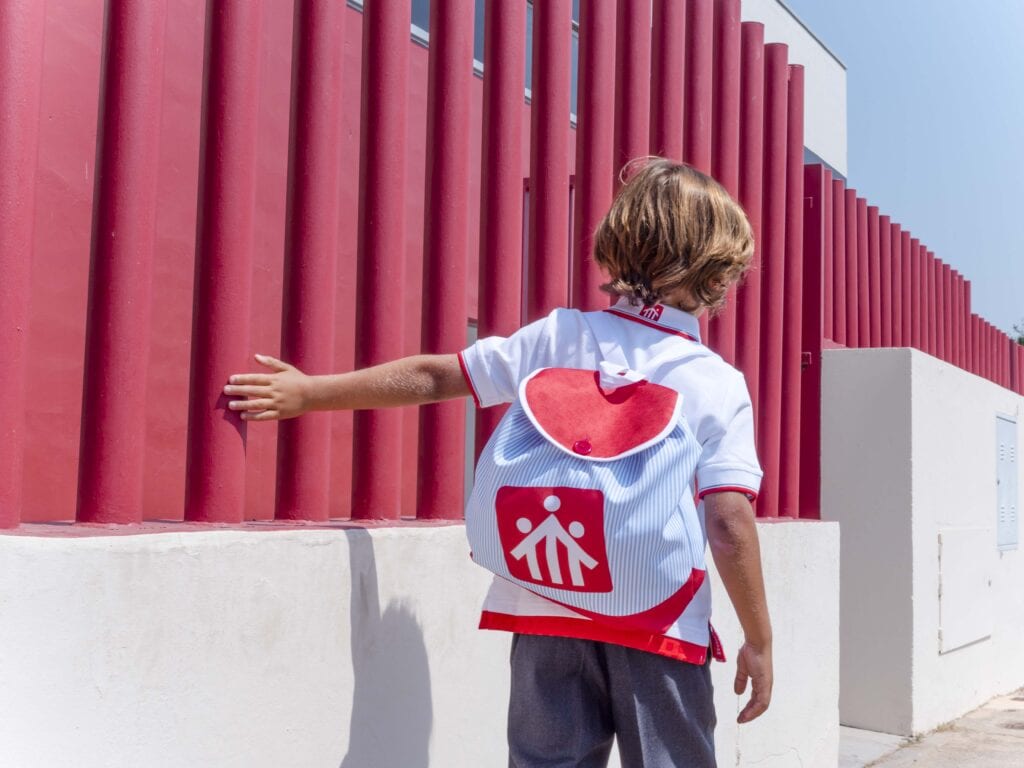 We have already referred before to the personalized cases that Camacho has created this 2019-220 course for Schools. Once again, it is the sublimation technique that allows us to incorporate new items into our business lines.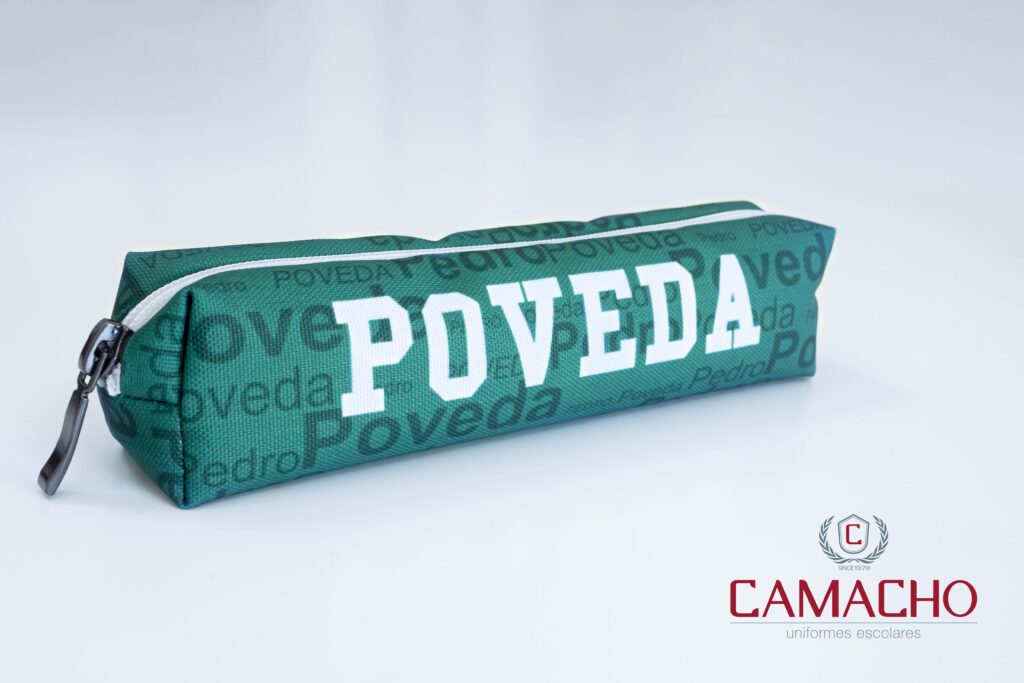 The School Centers with swimming pools are also in luck this season. For them Camacho has created a line of personalized towels with the color, logo or corporate image of the School Centers.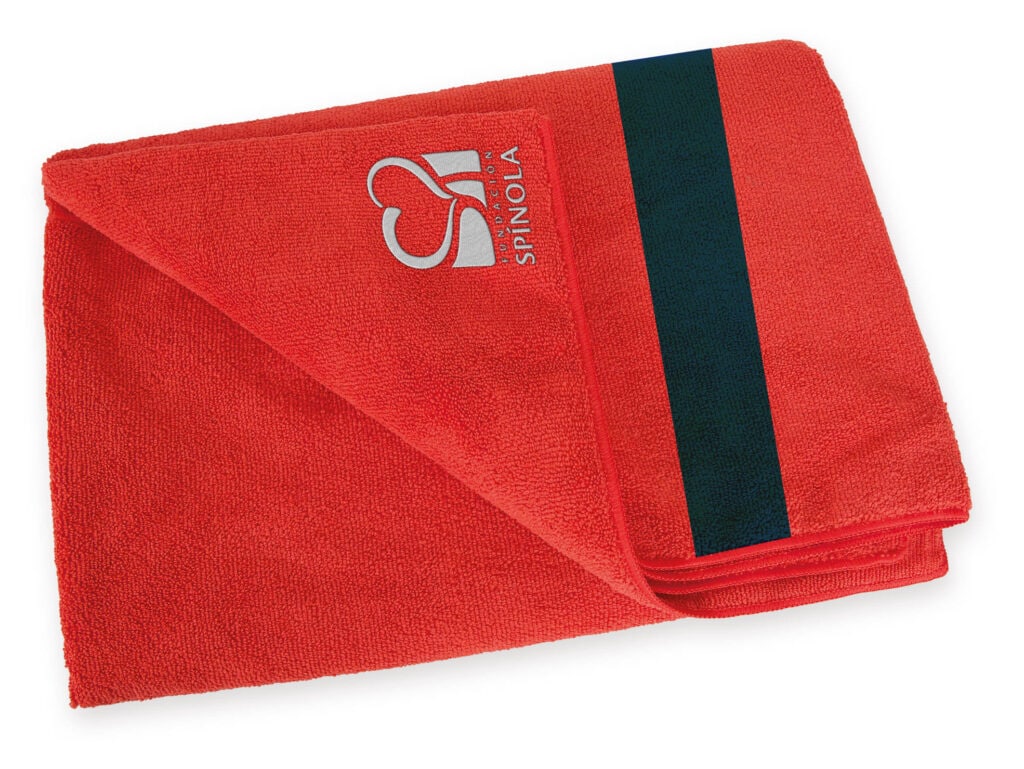 Innovation
Thanks to the advances that our production lines have experienced in recent years, today we have efficient processes that are allowing us to increase our production capacity and reduce delivery times. Both our own tailoring workshop As our warehouse is currently at full capacity, with very marked daily production priorities to be able to meet supply dates.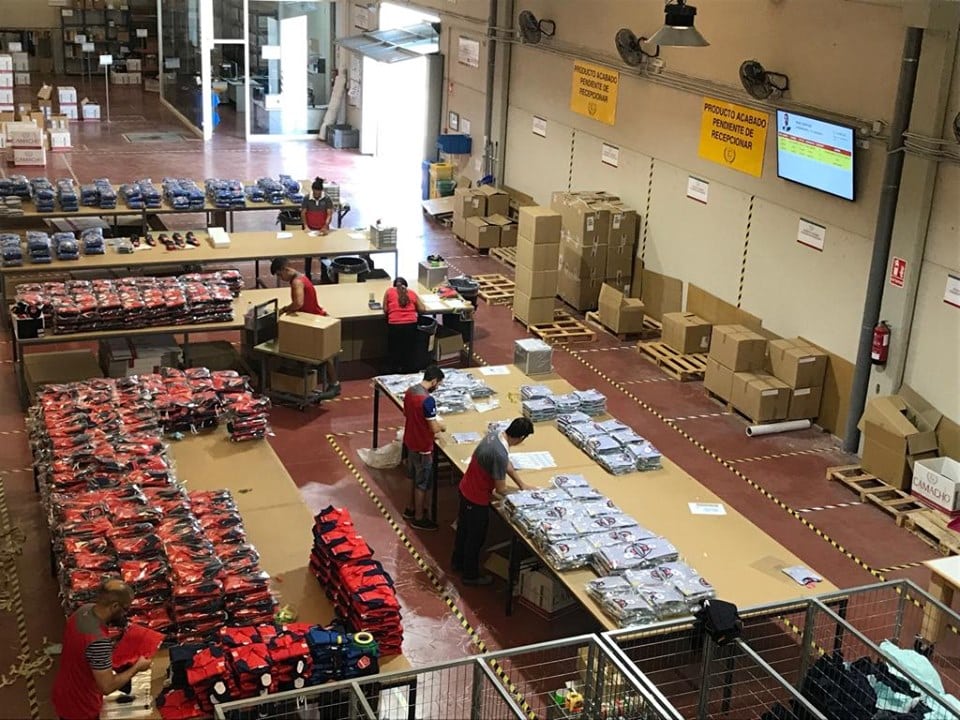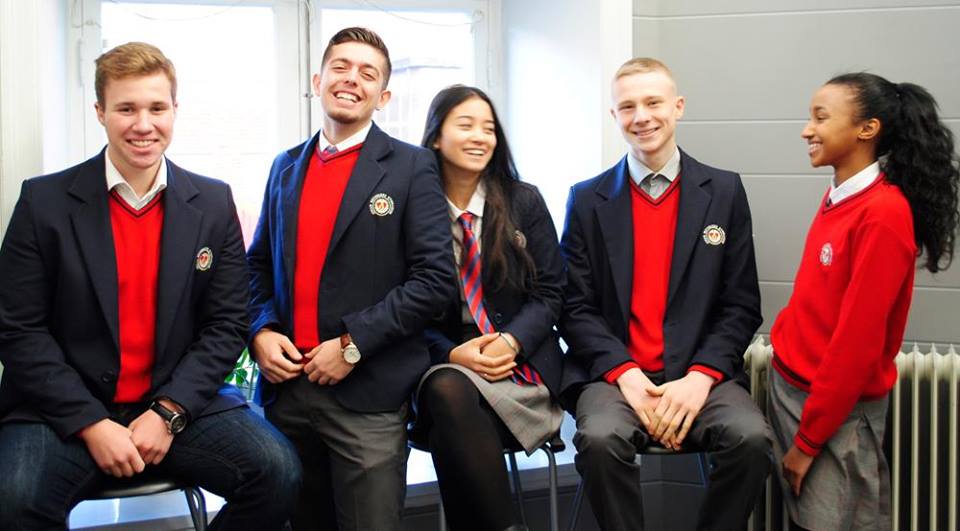 Our advanced technical skills and having one of the leading textile production lines in Spain, is allowing us to develop any type of clothing regardless of limits or complexities. As a result, we are producing clothing and various textile items for surf sports brands, such as Glassy, corporate work uniforms for successful multinationals, and providing clothing coverage to UK companies.
At Camacho, trust is valued with our team and it is demonstrated through our work. That is why we only work with outstanding textile manufacturers and our products have been tested for withstand up to 100,000 uses, a much higher figure than a Camacho garment will be used in a school year. And if, in addition, during its life cycle, it is treated appropriately with respect to cleaning and drying, it will surely last for many years in perfect condition.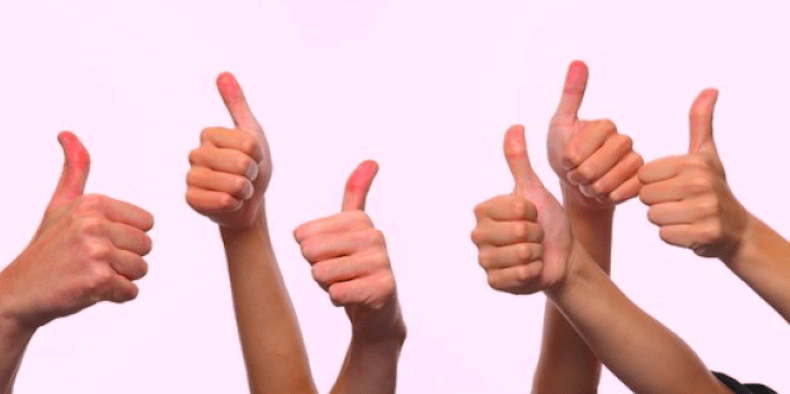 The most remarkable characteristic of the activity carried out in CAMACHO it is the adaptability to the needs of our clients. Both the production of our fabrics (composition, design, colors) and our confection offer a personalized solution to each case and scrupulously respond to the specifications indicated by each one of them.
If you want to receive more information on how we can surprise you with the school uniformity of your center, do not hesitate to contact us. From Camacho we wish you a good start to the course!