From Uniformes Camacho we interviewed the management of this club of which we are sponsors and official supplier.
In Camacho School Uniforms we have signed a sponsorship agreement with the Ayamonte Hockey School becoming the official supplier. We take care of the kits of the players of the Ayamonte Hockey Men's and Women's National Teams plus the technical team. We have bet on the Hockeand since we are very connected with their values and that is why we have manufactured tracksuits, comfortable casual wear; T-shirts, very preppy American style, shorts. All with the brand CAMACHO sublimated in sportswear. We spoke with Manuel Alanís (Direction of CH. Ayamonte), which tells us about the development of this sport in the town and also explains some basic notions about how it works.
What balance do you make of this season?
It has been our best season since, almost seven years ago, we began a new stage for Hockey in our city. We have consolidated the base Hockey School in Ayamonte and Isla Cristina, with more than fifty students. We have managed to create a new School in Pozo del Camino, with about twenty boys and girls studying at CEIP La Higuerita and we have created two groups in Huelva capital, which, finally, we have linked to the Municipal Sports Schools of the provincial capital, as well as initiated some exhibitions and recruitments so that soon there will be new Schools in towns close to ours, such as Lepe or Villablanca.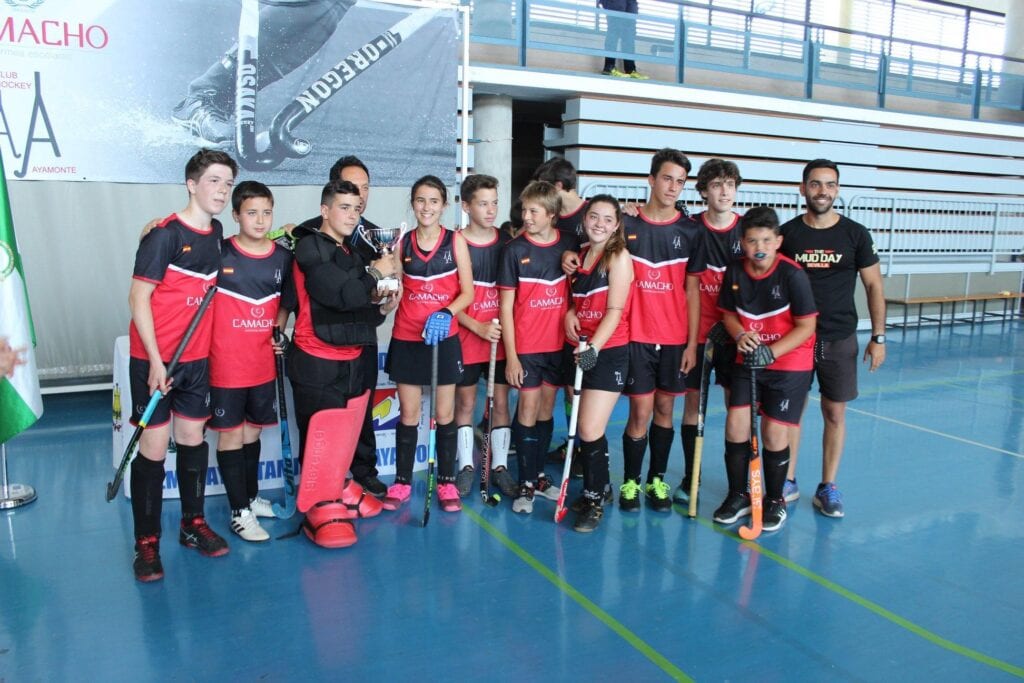 On the competitive level, the male cadet team (boys 14-15 years old), achieved a commendable fourth place in the Andalusian Indoor Hockey Championship. We have not yet been able to present women's teams, but two of our girls have been able to compete in the regional Prosalas. Laura Carro was proclaimed runner-up in the cadet category with the Málaga 91 Club and Celia Hidalgo, a bronze medalist with the Liceo club from Cádiz, in the youth category. Also noteworthy is the great performance of one of our young promises, the alevín player, Javier Fernández Castillo, who with the Cordovan Club of Student 87 has achieved the bronze medal in the room and the runner-up in the Andalusian Cup.
What does hockey bring to society?
We are fully committed to promoting education in values in the Schools of our Club. This means extending the scope of education so as not to limit ourselves to teaching and learning skills or technical aspects of our sport, setting goals related to civility and respect for others, in order to train athletes and responsible people.Did your club develop a women's team with the aim of taking this sport to all women who want to know and practice it, regardless of age or experience, what scope has this experience had?
The Ayamonte Hockey Club launched the Mamis team in September 2014, a project that marks a before and after in the entity.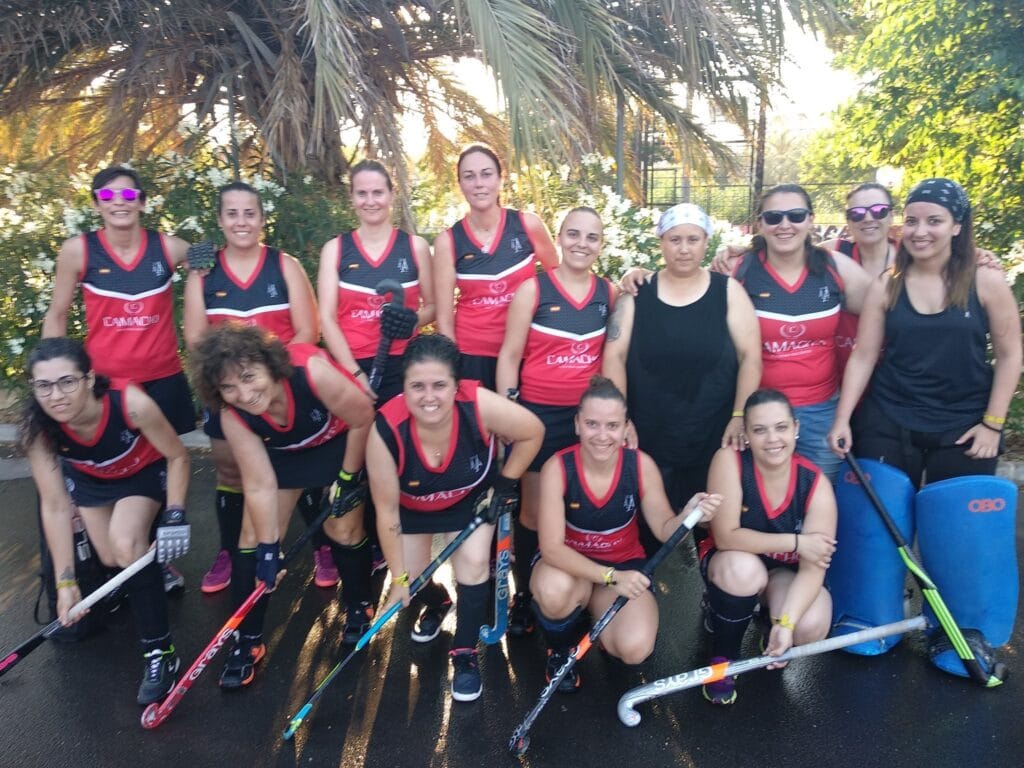 We must understand by 'Mommy Hockey', a group of women over the age of 30 who have been facilitated to practice a team sport again or even in many cases, to do so for the first time. It is not a purely sports initiative, since age, gender, circumstances, both family and work, give it a marked social sense and that currently has no parallel either in the locality or the province, a circumstance that should be very valued. Although the idea of the competition was never present in the beginning nor was it raised for this purpose, the Mamis of the Ayamonte Hockey Club have participated in important events in their category and also, in a very successful way. Unexpected and very special, for signifying the debut of the team in a competition, was the victory in the II edition of the "San Fernando Orange Tournament" (Cádiz) at the national level and held in February 2016, becoming the first title for the club.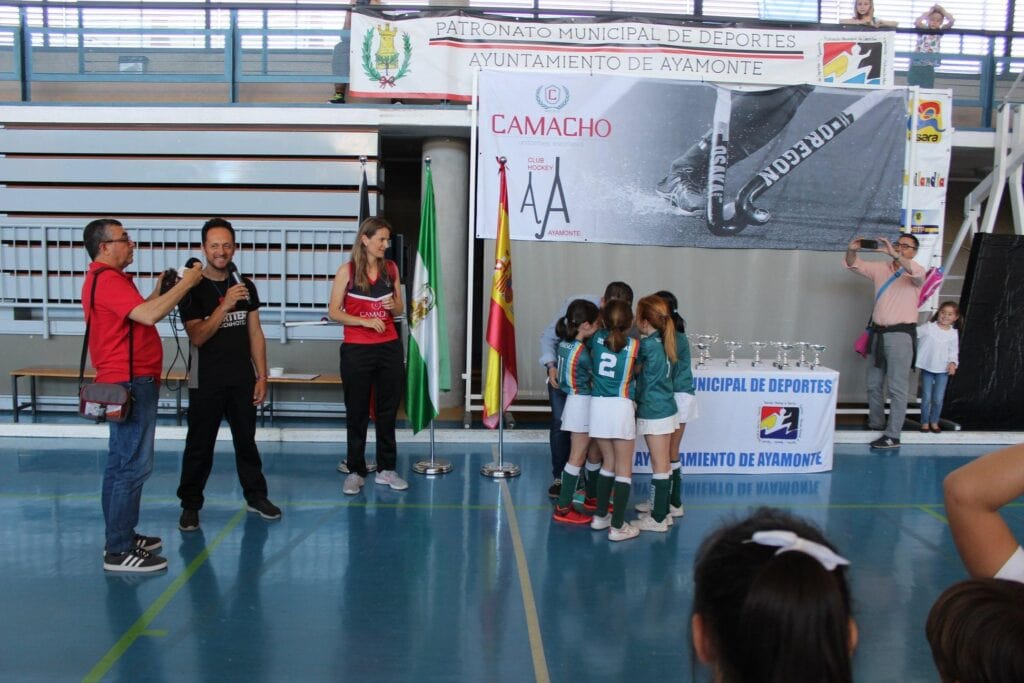 Very notable for its importance was the participation of the female team at the "4th European Mamis Hockey Festival" held in Tarrasa (Barcelona). An event that is undoubtedly the most important of this category at the international level, as evidenced by its more than 500 players from 44 teams from eight countries and the presence of the presidents of the different Hockey federations (international, European and national). Our club was the only Andalusian representation and the organization itself highlighted our participation as it was by far the club and the smallest city of all the participants. It was no less spectacular in sports, achieving our first place in its group after beating teams as important in the category as FC. Barcelona, CH Castedefells, German Duisburg or Belgian Bruges, among others. During the 2016-2017 season they have continued to achieve success, third place in San Fernando and runner-up in the 10th Madrid International Tournament. In 2017-2018 the bronze medal in the International Paella Cup Tournament in Valencia. In the current season, the team participated in the first Sierra Nevada Tournament (Granada) and in the Tournament organized by the University of Huelva.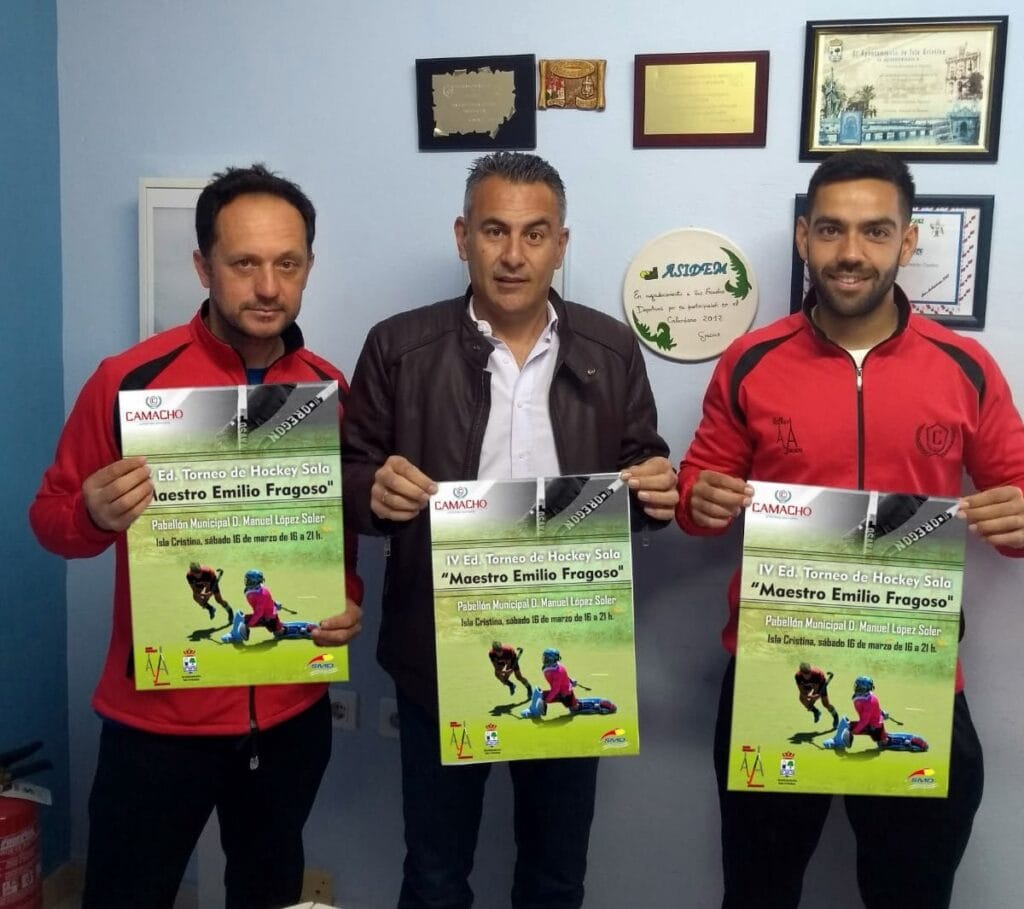 Do you plan to create any other new project for schools etc?
Yes, we want to continue advancing towards this end, promoting and making Hockey known wherever they give us an opportunity. Obtaining the necessary resources for this is a difficult challenge, but we want to be optimistic and work on continuing to grow.
What would you say to the girls and boys of the School?
That they are our future, our reason for being and that we hope to infect them with our love for this sport so that they become supporters of it in the coming years.
Among the many projects in which the Ayamonte Hockey Club currently works, there is one that makes us especially excited and we consider of vital importance: offering children the possibility of knowing and practicing this wonderful sport.
Would you recommend Camacho's sportswear?
Of course, what's more, we have recommended him to some of the clubs with which we compete, and we know that they are already buying Camacho with TOTAL satisfaction, since they have improved quality, service and price (the perfect combination). We love. Why?
Because of its high quality, because we feel very comfortable playing with it and, in addition, it dries very quickly and is excellent for competition.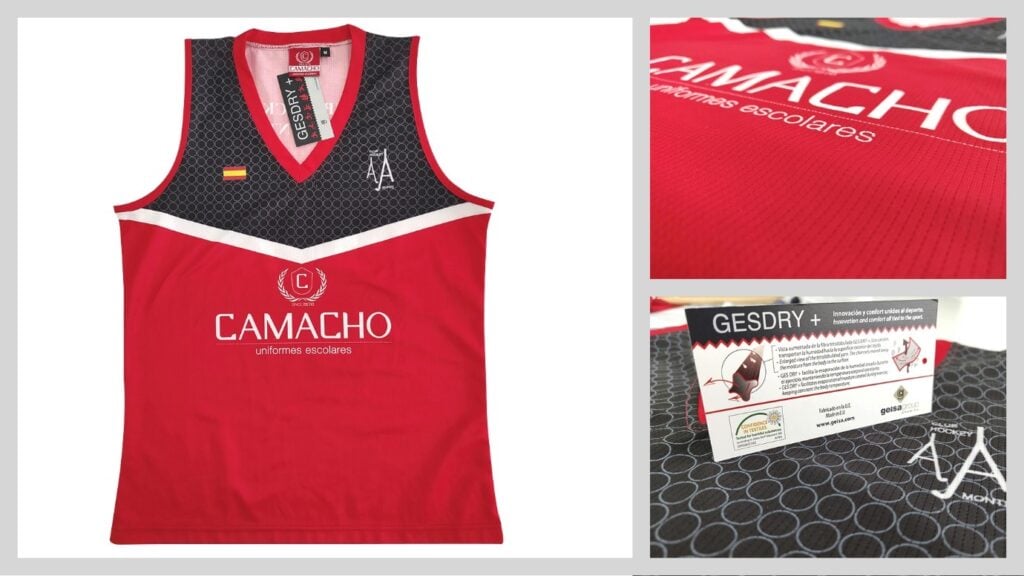 How was the experience you have had with Camacho as sponsors?
Having found support in Camacho Uniformes Escolares has been a great advance for our Club and we are very proud and satisfied to link the name of our Club to that of this great company. It is not the first time that we have joined a sports project, since we have supported athletics races and actions to promote sports.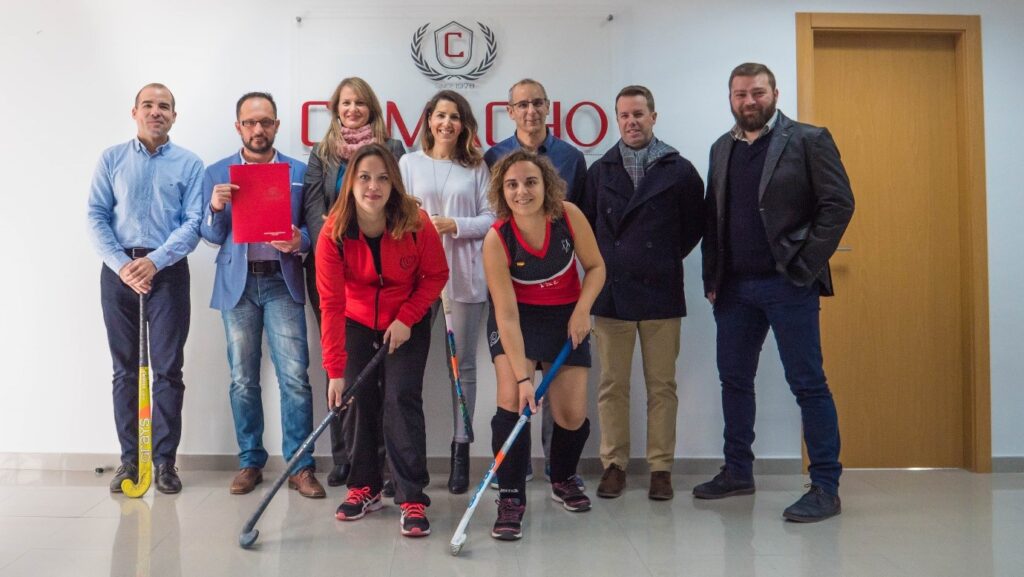 This agreement has highlighted the concern of Camacho for encouraging and promoting sports practice as part of a "Education in values" to combat obesity, promote healthy habits among schoolchildren or integration plans through sports for groups at risk of exclusion. But also to favor that small clubs with high returns can become professional and access the elite to sustain competitiveness with other sports entities.
Camacho's bet on hockey, as he tells us Christian Camacho, director of the firm, started in early 2018. "After the team won the Spanish Championship, they had no funding, no suitable clothing. Hockey is a little recognized sport, since everything is soccer and basketball. We decided to help them and collaborate with it and we are very proud of the strength and courage of this club ".
Field hockey was born and raised basically on British soil. The first English field hockey club was the Blackheath Football and Hockey Club, which dates back to the mid-19th century. "He inspires us with his deep-rooted values and strong sense of aesthetics that have endured over the years" he tells us C. Camacho.
Hockey arrived in Spain more than 100 years ago, reaping numerous successes throughout its history. Shared with basketball, it is the Olympic team sport with the most medals. From the success of the women's team at the Barcelona Olympic Games, of which its 25th anniversary is commemorated this year, to the last men's silver at the 2008 Beijing event, they have garnered a total of 5 medals that put them at the forefront of the sport. Spanish. Hockey, which after some hard years due to the economic circumstances worldwide, with great will and effort, returns to walk with a firm step in a constant growth, which will surely bring success again at the international level. With this objective, we already work with two Base Hockey Schools in the cities of Ayamonte and Isla Cristina directed by Manuel Alanís and Jesús Samuel, respectively.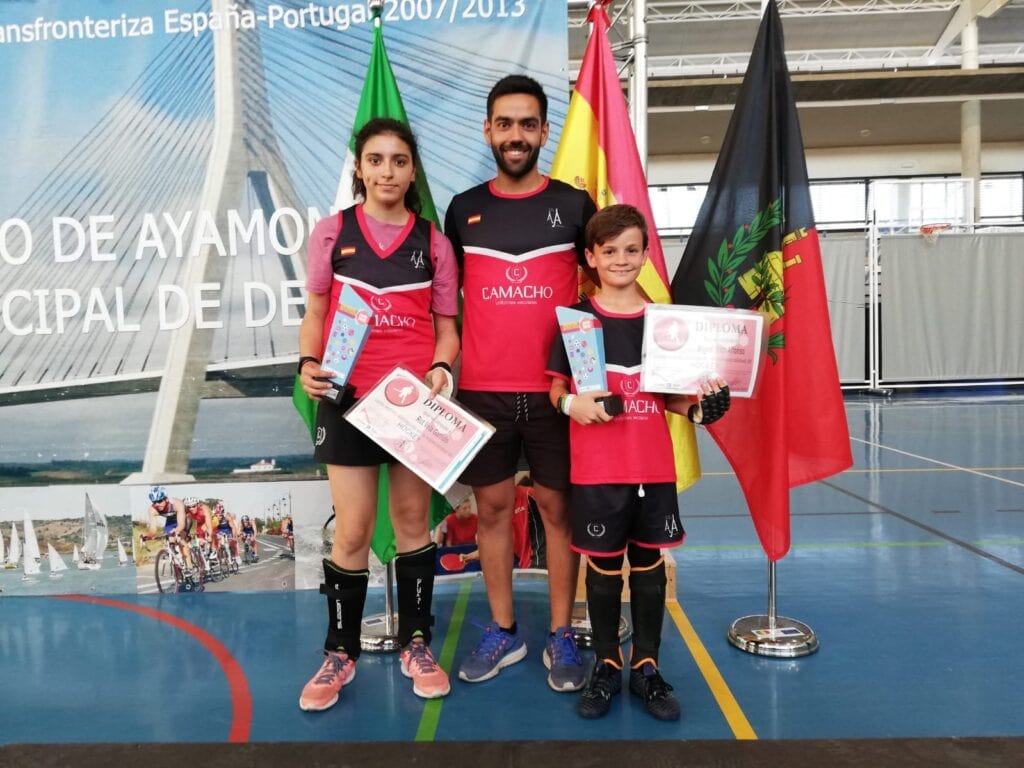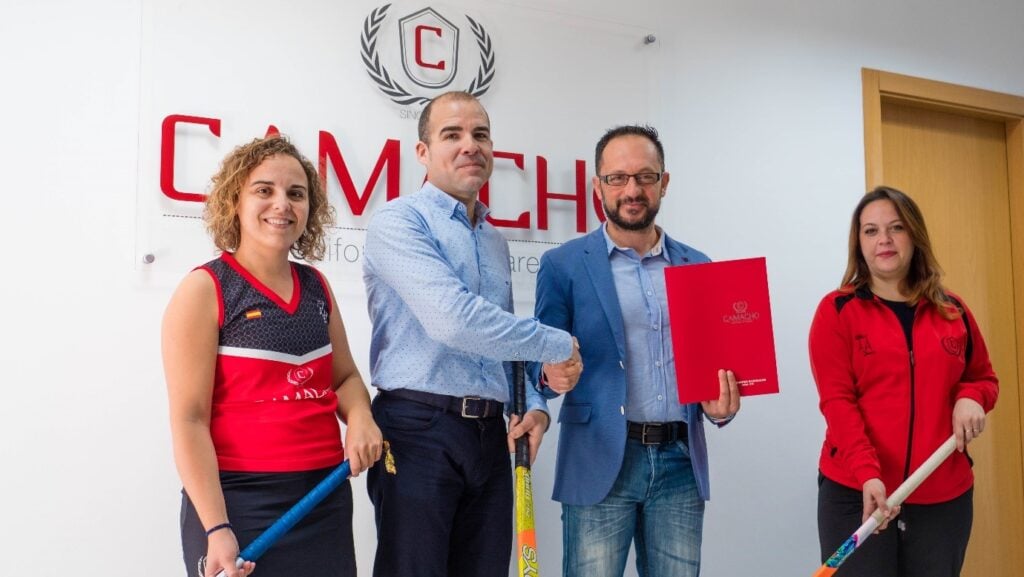 Hockey is a sport characterized by values of camaraderie, effort and improvement.
Those values, along with other very relevant ones, that Camacho shares with 100%, are what give meaning to this union.
They stand out from them; The daily work to try to be the best, taking care of the little details make them bigger, passion moves them and they play with elegance, class and distinction unite them and they both think that the best thing to win is to do it as a team. All these common values are summed up in a claim that will help them travel that path together.
And with Gesdry technology, breathable fabrics that provide great comfort thanks to their soft and light touch. "Haute couture" uniforms and at the same time fun for those nonconformists who were looking for a different style. Thus, Uniformes Camacho was born, a family business that, since its inception, has opted to grow based on values such as effort and perseverance. In the strength of its designs, qualities and details stand out.
Do you need to customize your team's kit? Do you have to make uniforms for the staff of a gym, a sports school?
If you want to receive more information about the presence of Camacho School Uniforms in educational congresses, please contact us through our email info@uniformesescolarescamacho.com.